Energy efficient roofing is indicated by its Solar Reflective Index (SRI). The SRI designates a roofing material's ability to stop the material from absorbing the sun's heat by how it reflects the sun.
You can save quite a bit of money over the years by covering your home with a high quality, energy-efficient roof. Of course, if you have a poorly insulated, low-efficiency roof your heating bills in the winter might be higher and your cooling bills quite a bit more – leading to exorbitant energy bills.
A "cool roof" is an energy efficient roof that has been constructed so as to reflect more sunlight and absorb less heat than a standard roof. Cool roofs are either a sheet covering, made of a highly reflective type of paint or else highly reflective tiles or shingles. Almost any home or building will benefit from energy efficient roofing but an evaluation of the climate and other factors is smart to have done before spending the money to install one.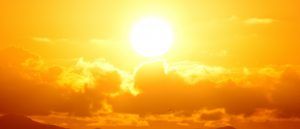 A standard or "dark roof" often reaches temperatures of 150°F or more in the summer sun. A cool roof would be expected to stay more than 50°F cooler under the same conditions. This has been found to save a considerable amount of money over a few years' time using less air conditioning.
It works a lot like wearing light-colored clothing on a sunny day. The light-colored roof or light-colored clothing reflects the sun and does not absorb as much heat.
Many more details can be found at a US Government website called energy.gov.
J and J Roofing can help you with your evaluation of your new roof and help you to choose the best energy efficient roofing option for your home. Having been in business for almost three decades and trusted for the high quality service and workmanship makes them a good choice.
For a Free Estimate – contact us at 323 913 4190 or on our website.